COVID-19 - How at Factor-y S.r.l. we're managing it
by Daniele Vistalli, on lun, mar 23, '2020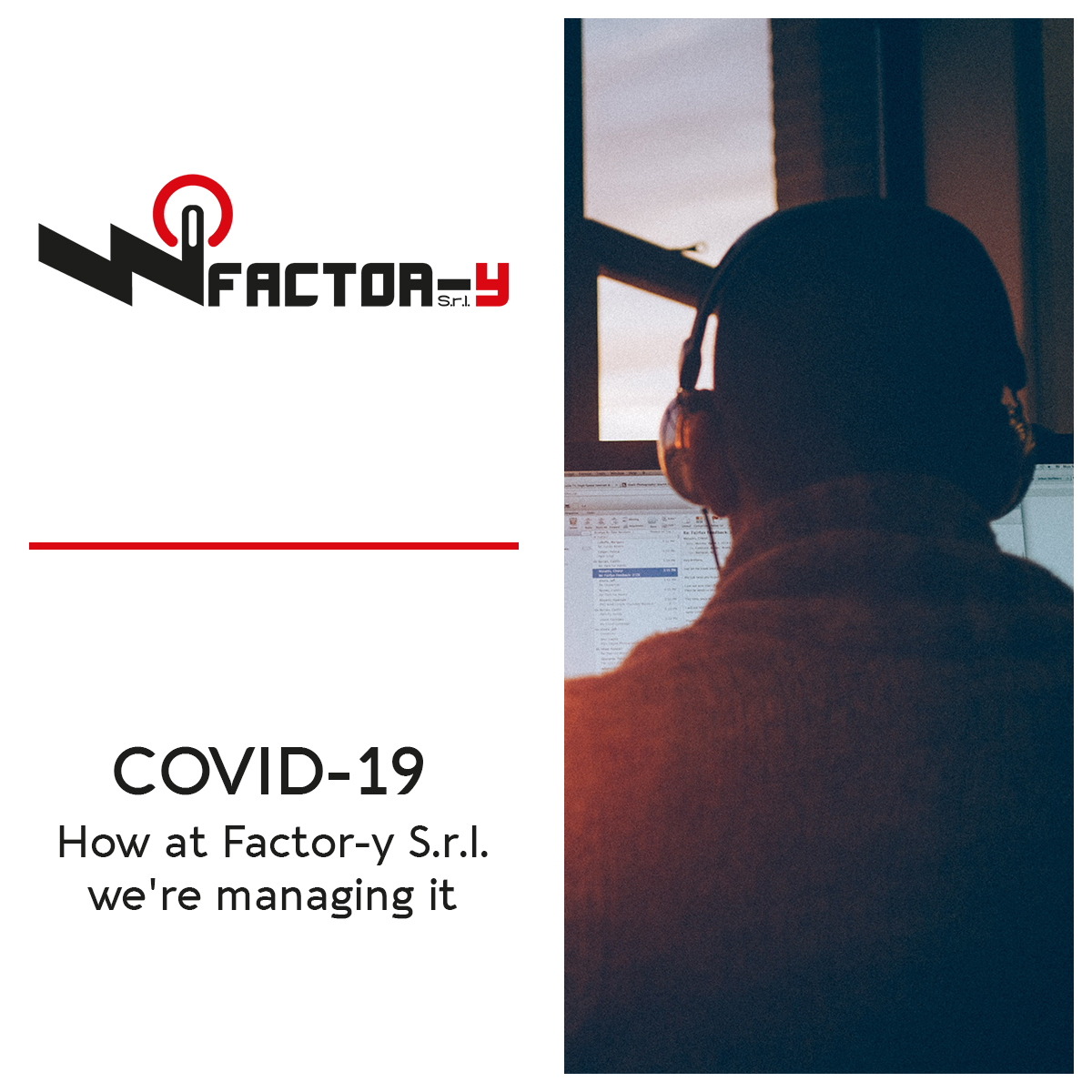 Dear customers and partners,
COVID-19 is impacting the entire world and has has e large impact on people and companies in Italy. Here's what we're doing at Factor-y S.r.l. with regard to it and our strategy for it.
All our personnel moved to work from home mode since february 24. Actually we've been working from home for years now and we only have two small offices where few people work some day per week.Today Factor-y's team is 100% working from home and as this is an habit to us we can confirm that the operation impact on our work is near zero. We've been long term users of conferencing and remote working solutions.
In this time we're in fact also helping customers and other companies embrace and accelerate the succesful adoption of a "smarter way" of working.
As said we've no reason to predict any slow-down or impact on our services and operations. Specifically as we're bringing to the market SmartCloud-y (our cloud service based on HCL Software products) the entire team is working to accelerate activities and to help customers move from IBM SmartCloud (service is closing mid July) to our new solution.
In order to prevent risks we've worked with our datacenter's providers and have already allocated resources up-front to event prevent the risk of infrastructure shortage due to the production and supply chain slow-down. With current infrastructure we expect to be serving at least 40.000 users for email (Notes, Domino, Verse, Travler) and Collaboration (Connections) services. We're already evaluating our migration rate and predict we won't have issues growing the infrastructure to accomodate more.
As you might know Italian's government has applied stringent rules to movement of people but once again this is not going to have impact on the way we work.
We're starting today updating our website and Linkedin company page with updates on COVID-19 and the progress of our SmartCloud-y Activities.
Thank you,
Daniele Vistalli